Welcome and thank you for dropping by my website,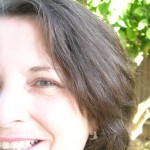 Updates: I recently moved and have only had time to knit, but not work on my patterns. Â I hope to get back to pattern making, pattern designing and providing some successful updates about yarn dying very soon.
I created this site to give the free Claddagh pot holder pattern a permanent home and to share some of the great sites I've found that taught me how to double knit.
By day I'm a 54 year old, Chemical Engineer, consulting for an energy saving industrial refrigeration control company and in my free time, I like to knit, garden (dahlias), cook, crafts, wood work, fix things, walk in local parks and spend time with my boyfriend, friends and family.
It's a work in progress to set-up to sell my other knitting patterns on-line.
I am taking orders the old fashion way, by a prepaid mailed check and then once I receive your check, I will e-mail the pattern to you.   Or if you are a fan of fast on-line ordering and downloads, you can now order on-line at my store.
Order form:Â pattern order form 12-13
Link to my store:Â http://store.sg-creations.org/
Current prices will range ($3.00 – $4.75). Â  Â If you want a pattern not listed, just leave a note anywhere on the website or send an e-mail to info@sg-creations.org
Here's some details of my other activities: